The feel of warm air, the smell of burning charcoal, and the taste of charred food screams summertime. And, the best way to kick-off summertime is with a grill out. Stop by the farmers' market to pick up some fresh produce, tell your closest friends to come over, and fire up your grill this weekend. It's time to grill!
My favorite memories of summertime always include a big patio, hot grill, light summer beer, and anything and everything that is grilled. Whether it is bratwurst, bison hamburgers, cedar plank salmon, okra or angel food cake; the food is always grilled and thats what I love about summertime. Here are the food you need to grill this summer…
Grilled Prosciutto-Wrapped Melon

Martha Stewart

Prosciutto wrapped melon may be a common appetizer, but these grill marks make them a one of a kind standout. Sweet melon, savory prosciutto, and that grill char make these stand out. Recipe here.

Grilled Artichokes

PBS

Move over plain boiled artichokes! Make room on your grill to char a choke. These are a fabulous summer side dish or appetizer, so serve these grilled artichokes at your next summer BBQ!

Grilled Cornbread with Jalapeño Honey Butter

Whole And Heavenly Oven

Because you start drooling before you even finish reading the title. GRILLED CORNBREAD?! AND JALAPEÑO HONEY BUTTER!? Personally, it doesn't get any better than warm grilled bread with a sweet and spicy creamy butter to spread all over it. Get this genius recipe here.

Grilled Beef and Broccoli Kebabs

Carlsbad Craving

Your favorite Chinese take out dish is brought to life on the grill in this modern take on kebabs. These kebabs are bursting with flavor and glazed in a delicious homemade sauce. Make it here.

Balsamic Garlic Grilled Mushroom Skewers

Closet Cooking

These meaty, garlic mushrooms are the perfectly side dish and may even steal the show from your main course or grilled meat. The smokiness and caramelization really bring out the flavor here.

Smoky Grilled Tofu With Hoisin Sauce

The Spruce

Grilling doesn't have to always be meat! Prove your friends and neighbors that meatless Monday can still take place on the grill. Make the ultimate tofu steak here.

Grilled Peaches With Vanilla Ice Cream

Whats Gaby Cooking

Because you can never finish a grill out without a dessert. By grilling the peaches, the fruit's juiciness and flavors explode in this dish. Nothing beats a warm peach complemented by grill marks AND ice cream. Recipe here.

Grilled Banana Fosters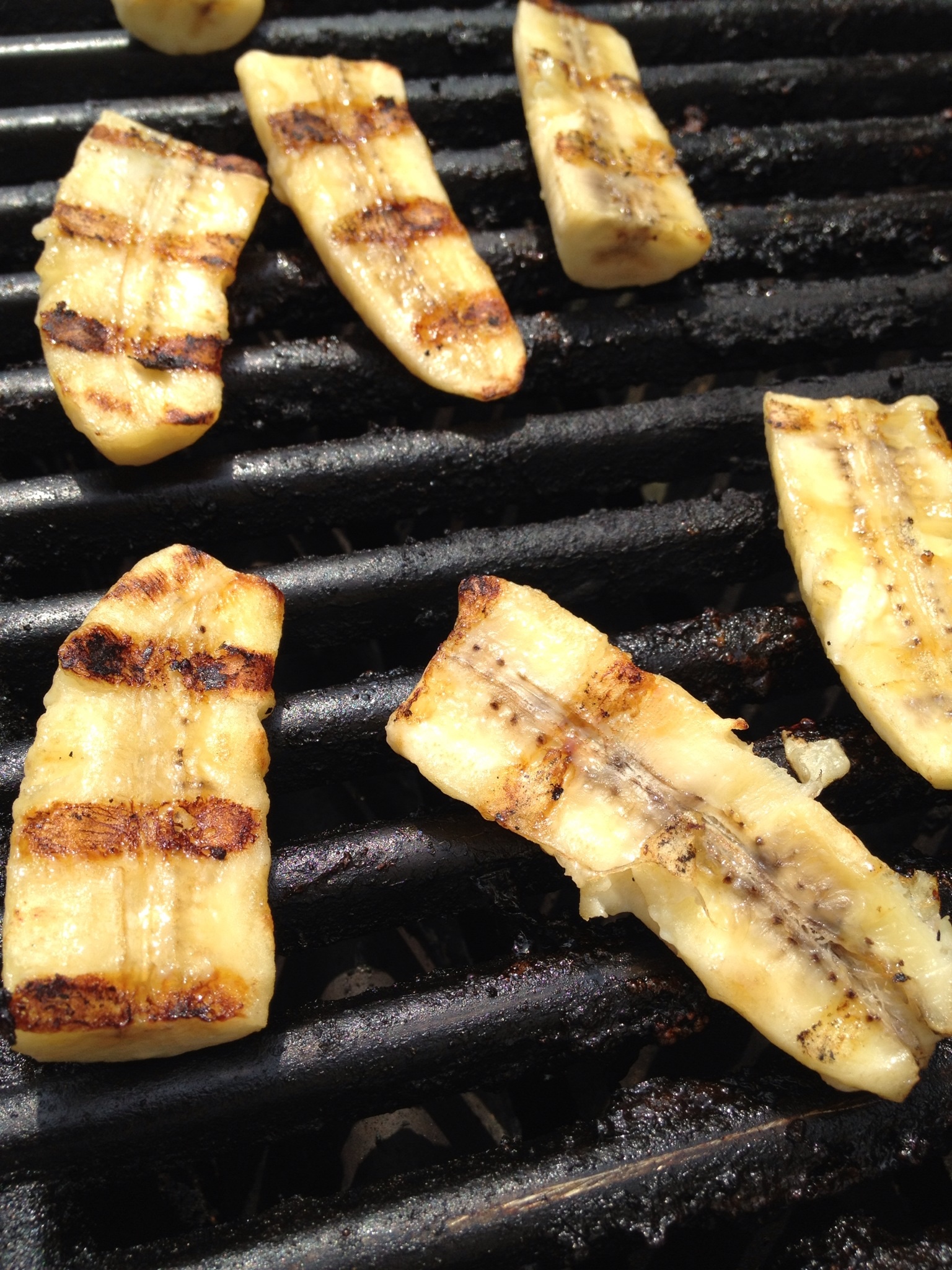 Grilled fruit is a always a winner. The heat caramelizes the sugar in the fruit and when you add more sugar it's even better. This grilled banana foster is easy to make and absolutely delicious. Make it here.
It's finally summertime and time to make full use of your grill skills- no matter how novice or expert they may be. Grilling food on the grill brings out maximum flavor with that beautiful signature char mark. Fire up your grill, get some paper plates, tell your friends to come over, and pick one of these brilliant grilling recipes to show off the flavors of summertime! Grill it!