U.S. News evaluated and ranked the 38 best diets of 2017 with input from a panel of health experts, including Registered Dietitians, Professors, Researchers, and Physicians. To make this exclusive list, the diet had to meet the criteria of: 1) safe, 2) easy to follow, 3) nutritious, 4) effect for weight loss, and 5) preventative against diabetes and heart disease.
To get a better understanding of the top diet contenders, Frisky Fork's writer and Registered Dietitian, Maggy Boyd, provides us with insight into the top 2 ranked diets. Here is a look into the top 2 diets of 2017 and advice on how to incorporate either of these diets to one of your meals today.
The Top 2 Diets of 2017:
#1 DASH Diet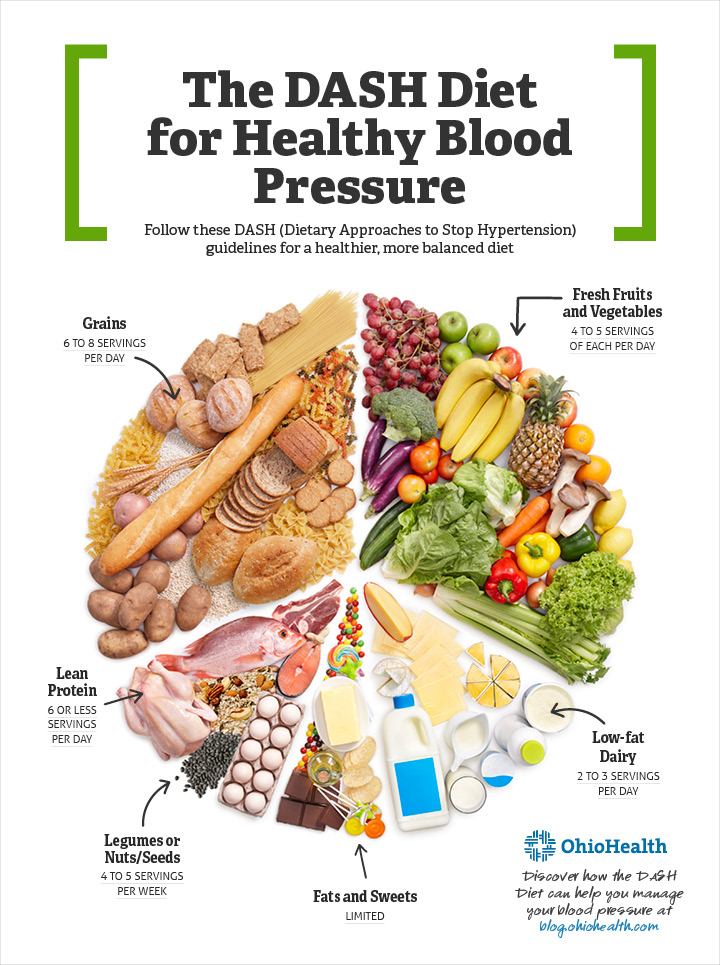 DASH (Dietary Approaches to Stop Hypertension) originally developed to fight against high blood pressure, rather than as an all-purpose diet. However, this diet caught popularity with its simple point of cutting back on the amount of sodium you eat/drink (aka: cutting your salt intake) to make healthier food choices. The U.S panel of experts gave it high ratings for its "nutritional completeness, safety, ability to prevent or control diabetes and its role in supporting heart health." Boyd states, "The DASH diet can you instantly feel better by reducing extra water weight retained by sodium, decreasing bloated-ness, and seamlessly guiding you to fresher choices by limiting frozen, packaged, and canned items."
Who should try it? Anyone with high blood pressure, heart attack stroke, or family history of either; if you use the salt shaker or choose canned/packaged/frozen meals daily; if you are looking for a simple way to eat healthier.
What to eat and avoid? Eat lots of whole fruits, vegetables, whole-grains, lean protein, while avoiding high-fat (saturated and trans-fat), salt, and processed foods (like package foods).
What does a DASH diet day look like?
Breakfast: Spiced oatmeal with blueberry-maple compote and toasted walnuts
Lunch: Chopped chicken salad with low-sodium Triscuits
Dinner: Seared salmon with lemon-herb whole-wheat couscous and fresh broccoli dried with olive oil and feta cheese
Snacks: Quesadilla with fruit and 100% juice with sparkling water
#2 Mediterranean Diet
The Mediterranean diet emphasizes fruits and vegetables, olive oil, and fish. The aim of the diet is to improve heart and brain health, cancer prevention, and diabetes prevention and control. This diet evolved after a study showed the association between high consumption of olive oil in the Mediterranean and longer lifespans. The U.S. news experts gave it "resoundingly positive" assessments. While, Boyd complements this diet for it's emphasis on healthy fats or "the fats that are actually GOOD for you… these fats contain omega-3s that fight inflammation associated with disease… think lots of nuts, seeds, olive oil, and fatty fish!"
Who should try it? Anyone that has or family history of diabetes, high cholesterol, cardiovascular disease, cancer, and/or Parkinson's Alzheimers; if you are looking to eat more plants and less animal fats.
What to eat and avoid? Eat lots of vegetables, legumes, grains, fruits, nuts, and olive oil with moderate consumption of fish and alcohol (red wine is the best choice for this diet!) and low consumption of red and processed meats and whole fat dairy.
What does a DASH diet day look like?
Breakfast: Crostini with artichoke-olive spread and goat cheese
Lunch: Roasted cauliflower, hazelnut, and pomegranate seed salad
Dinner: Moroccan braised fish with onion t'faya over toasted farro and broiled tomatoes
Snack: Blood orange olive oil cake