By now, you have made your standard go-to chicken recipe for all of your friends and family. And, you need some new ideas now… Don't settle for a generic buffalo wings, chicken piccata, or chicken parmesan recipe for your next meal or get-to-gether. We have the 10 greatest chicken recipes that will impress all of your friends and family.
10 Chicken Recipes That Will Impress Your Friends:
Grilled Dijon Chicken Wings


Luv Recipes

The fusion of tangy ingredients in these mouth-watering Dijon chicken wings will have you and your guests fighting for the last wing. Stand out at your next special occasion or small gathering by making these. Recipe here.

Slow Cooker Chicken Tikka Marsala

Cooking Light

With only 17-minutes of hands on time, it's impossible to not throw together this easy and delicious meal. The crock pot infuses the dynamic flavors and layers of spices for a memorable chicken recipe. Don't resist and make it here.

Thai Red Curry Chicken

Luv Recipes

This exotic dish entices you with bright colors and rich aromas. Don't even try to resistant this dish. The dish's minimal effort paired with maximal flavor will win the show. Recipe here.

Chicken Pesto Grilled Portobello Mushrooms

Cooking Light

Bet you haven't had pesto like this before! This easy and cheesy dish is filled with flavorful herbs. Serve with marina pasta, garlic bread, and side salad for a noteworthy meal. Cause that's what I did. Recipe here.

Chicken with Sun-Dried Tomatoes

Luv Recipes

Bursting flavors of sun dried tomatoes, spicy pepper flakes, and a creamy sauces makes this chicken dish delectable. Add some fresh pasta or rice to make this a killer entree. Make it here.

Skillet Chicken Parmesan With Artichokes

Food Network

This one pot meal is simple to assembly, clean up, and lick your plate clean! A perfect weeknight meal. Recipe here.

Chicken Pho

Rachel Ray

Are you "pho-cking" kidding me!? This dish is delicious!! Make a play on words and a delicious bowl of pho with this fabulous recipe by Rachel Ray. Recipe here.

Chicken Potpie Baked Potato

Rachel Ray

Because after you read the title, you have to make it. I started drooling before I even read the recipe. With this killer recipe title, this tasty dish stands up to its name. Make it here.

Buffalo Chicken Lasagna

Yes To Yolks

Because who needs wings, when you can have the flavor infused within lasagna? This creative combo will make you a top chef at your next dinner. Get the recipe here.

Sour Cream Chicken Enchiladas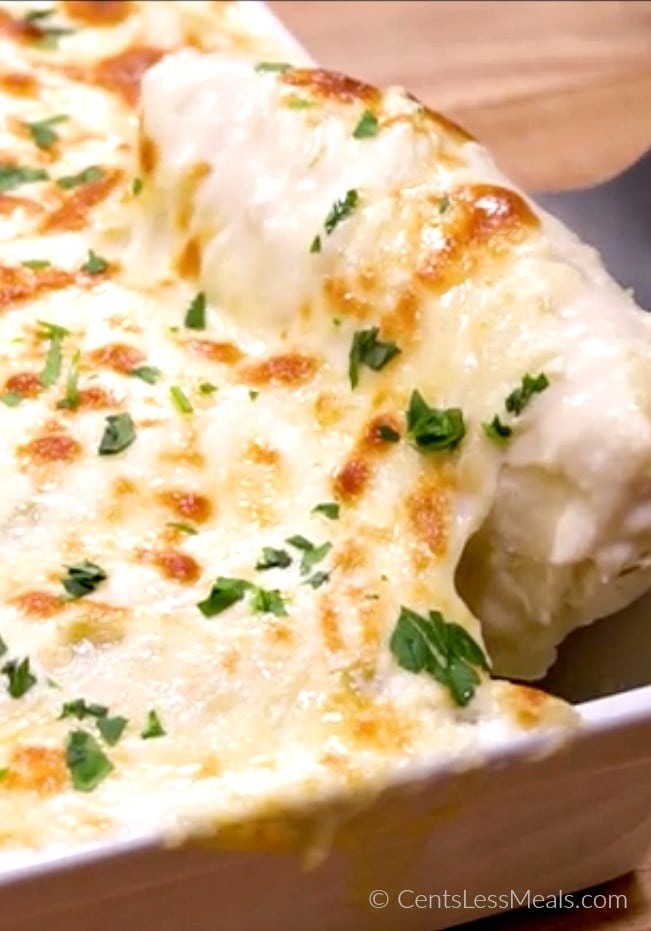 Because if you have never ate Sour Cream Chicken Enchiladas before you either have: 1) Never been to Texas, 2) Never had Tex-Mex, or 3) Never lived a life. So, this recipe is the solution for whatever your excuse is. Eat one of these Tex-Mex staple masterpieces here.
---
These 10 chicken recipes will most certainly impress your friends and family. And if they don't, then either: 1) Your friends and family don't love you, 2) You are truly a bad chef, 3) You didn't fully read the article. Only kidding, but try one of these creative and flavorful recipes this week!!! Happy eats friends.